Discovering the Serene Beauty of Lakeview Manor in Skyrim
Discovering the Serene Beauty of Lakeview Manor in Skyrim
In the enchanting realm of Tamriel, the world of Skyrim holds boundless wonders for adventurers and explorers alike. Nestled amidst the breathtaking landscape, Lakeview Manor stands as a serene haven for Dragonborns seeking a respite from their heroic journeys. Let us embark on a virtual expedition to uncover the hidden gem that is Lakeview Manor in Skyrim, renowned for its beauty, tranquility, and mystique.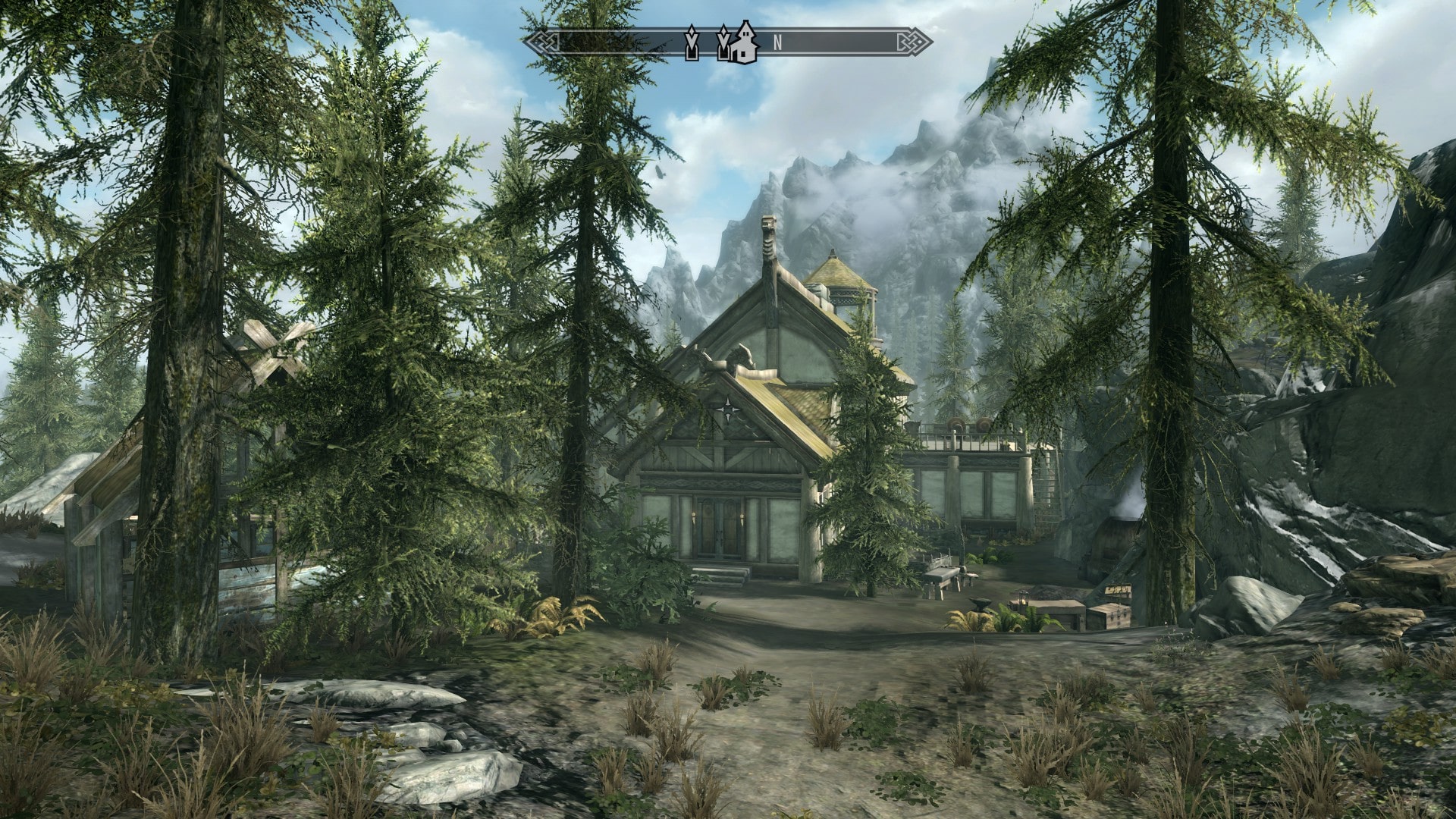 A Journey through the Heart of Skyrim
Lakeview Manor is a picturesque player home in the province of Falkreath, located in the southern region of Skyrim. Falkreath, a renowned hold known for its lush forests and majestic lakes, offers an idyllic setting for this magnificent estate. Travelers who have unlocked the "Hearthfire" expansion can seize the opportunity to own and build their dream home upon this captivating land.
Location, Location, Location: Finding Lakeview Manor
Finding Lakeview Manor can be a bit of an adventure itself. Once you have the "Hearthfire" expansion, venture into Falkreath Hold, just south of Riverwood and Helgen. Follow the road until you reach Falkreath, a cozy town enveloped by towering trees. Engage with the locals to receive a task or two, as this will ingratiate you with the townspeople, potentially leading to the title of Thane of Falkreath.
Upon earning the favor of the Jarl, you will have the opportunity to purchase the land where Lakeview Manor sits, making it an exclusive estate for Dragonborns to retreat and relish the natural splendor of Skyrim.
Constructing Your Dream Abode
After acquiring the land, the real adventure begins as you get to build your dream home from the ground up. Channel your inner architect and choose from a range of architectural elements and materials to design a residence that suits your taste and style.
The expansive property offers ample space for a variety of additions, including a Main Hall, Bedrooms, Greenhouse, Armory, and more. Personalize your home with enchanting gardens, fish hatcheries, and beehives that can be a source of sweet honey. With each addition, your sanctuary will become a true reflection of your accomplishments as a Dragonborn.
Serenity Amidst Nature's Embrace
Lakeview Manor's unparalleled charm lies in its enchanting surroundings. The property boasts stunning views of Lake Ilinalta, framed by dense forests and towering mountains in the distance. The sound of rustling leaves and chirping birds fills the air, creating an ambiance of tranquility that envelops visitors upon arrival.
As you spend time strolling along the shores of the lake or sitting beside the crackling fireplace, you will find yourself immersed in the beauty of nature. The ever-changing scenery of Skyrim's seasons only adds to the allure, ensuring that every visit to Lakeview Manor is a unique and unforgettable experience.
Related: Is Red Dead Online Cross Platform? Exploring Multiplayer Compatibility
Hidden Treasures and Secrets
Beyond the enchanting scenery, Lakeview Manor has its share of hidden treasures and secrets. Keep an eye out for nearby dungeons, caves, and ruins that offer exciting quests and valuable loot to enhance your journey. The vicinity of the manor is also a prime spot for hunting wildlife. And seasoned hunters may find rare and valuable pelts from elusive creatures.
Conclusion
Lakeview Manor in Skyrim stands as a testament to the beauty and serenity that this magical world has to offer. Tucked away in the heart of Falkreath Hold. This player home provides a sanctuary amidst nature's embrace, where Dragonborns can unwind and savor the fruits of their adventures.
As you step into this virtual world. Let Lakeview Manor become your cherished refuge—a place to rest, recharge, and bask in the captivating wonders of Skyrim's mystical realm.